See on Scoop.it – Winning In The Bloggosphere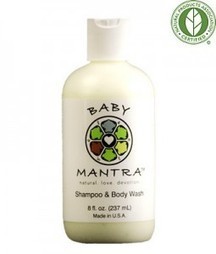 In October, I had the chance to review Baby Mantra's Shampoo & Body Wash as well as their Calming Lotion. I loved both products as did my girls.
Lucero De La Tierra's insight:
Though my children are past the baby stage I still like using products that are geared toward babies and infants. The surfactants and soaps in toiletries designed for adults are so harsh for children's eyes, hair and skin that it can cause painful burning of eyes and delicate skin, excessive drying of the skin and even breakouts. Even the most gentle of sensitive skin products for adults may not be gentle enough for a young child's skin.
My oldest daughter has been sensitive to colorants and fragrances from the time she was an infant. I had to be very careful what detergents, baby washes and lotions I used because the poor thing would break out in painful rashes which would leave her itchy and uncomfortable. I was blessed to have such an even tempered baby and she never fussed much, but it made me feel horrible when something I put on her made her break out.
See on www.momsplans.com