This time of year the smell of cinnamon warms your soul and reminds you of when you were small and grandma baked snickerdoodles, cakes and pies.  Here are 18 recipes to prepare in your own home using this spice.
Stay tuned to the end to find 2 very interesting non-food uses of cinnamon.
1. There is nothing like the smell of freshly baked cinnamon rolls first thing in the morning. Forget Cinnabon. Make these at home.
Check out How to Make Easy Homemade Cinnamon Rolls by Rebekah Kazmierowicz on Snapguide.
2. Aside from tamales there are few street foods that remind me of Mexico City and visiting my family more than churros. Crispy on the outside, soft on the inside an coated with generous amounts of sugar and cinnamon. It's a thing of beauty.
Check out How to Make Churros by Karen H. on Snapguide.
3. Growing up it was always difficult for me to see my mother not being able to partake of our sinfully sweet concoctions because she cannot tolerate sugar in any form. What bothered her more was she couldn't eat fruit anymore which she loves; that what she envied. When we found out our oldest daughter was gluten intolerant and that gluten is in E-V-E-R-Y-T-H-I-N-G I was afraid she was going to go through the same. Gladly, we've learned how to manage her diet and with so very many gluten free options available she doesn't have to feel left out. Check out these Gluten Free Cinnamon Spice Cupcakes. Check out How to Make Cinnamon Spice Gluten-Free Cupcakes by Kathy Gori on Snapguide.
4. Cinnamon in the morning? Well, yeah! How bout with some chocolate? OOOOO, now you're talkin'.
Check out How to Make Amazing Chocolate Cinnamon Pancakes by Liam O'Handley on Snapguide.
5. Here is another gluten free breakfast or snack option loaded with cinnamon.  Check out How to Make Healthy Apple and Cinnamon Muffins by Beate Olav on Snapguide.
6. Who said cinnamon was just for sweet drinks and pastries? Here is a barbecue inspired cinnamon soaked ribs recipe.
Check out How to Make Apple & Cinnamon Rib by Karin Siöö on Snapguide.
7. Granted, cinnamon is not in the title of this one, but these soft and chewy home made pretzels can be sprinkled with cinnamon sugar – see the directions. 
Check out How to Bake Soft Homemade Pretzels by Huang Kitchen on Snapguide.
8. If you are lucky enough to have a waffle iron handy you can make these scrumptious cinnamon bun waffles.
Check out How to Make Cinnamon Bun Waffles by Danika LoCicero on Snapguide.
9. Though many of these recipes could make me fat just by looking at them this one is a much healthier option – Baked Cinnamon Apple Chips. 
Check out How to Make Baked Cinnamon Apple Chips by Snapguide Team on Snapguide.
10. Create your own sweet and creamy dip for apples and crackers or spreading on toast.
Check out How to Make a Brown Sugar & Cinnamon Cream Cheese Dip by Bobbie Leigh on Snapguide.
11. Want to make a cinnamon-spicy cocktail? Try this syrup. 
Check out How to Make Cinnamon Syrup for Cocktails and Hot Drinks by Lord Barrington on Snapguide.
12. Croissants on their own are marvelous pastry. Laced with cinnamon they are nearly divine. 
Check out How to Make EASY and Delicious Cinnamon Sugar Croissants by Hanna Kambo on Snapguide.
13. This use of cinnamon with fish is a bit more difficult for me to get behind, but whatever floats your boat – Cinnamon Fish Cutlets. 
Check out How to Make Cinnamon Fish Cutlets by Cinnamon Vogue on Snapguide.
14. This recipe reminds me a great deal of the Cinnamon Apples you can get at Cracker Barrel Country Restaurant. Here's a great way to emulate that warm and sweet dessert at home.
Check out How to Make Cinnamon Caramel Apples by Yeahitsme Pinky on Snapguide.
15. You'll find richness and spiciness to the max in this recipe for Buttery Cinnamon Bars.  Check out How to Bake Buttery Cinnamon Bars by Leah Riordan on Snapguide.
16. Spicy, savory, meaty – need I say more.
17. If you can't get enough PSL from Starbucks, maybe you should try this recipe at home with your Keurig. Check out How to Make Cinnamon Coffee in a Keurig by Erik Larson on Snapguide.
18. After you've indulged in all the recipes above you may need to down a few of these detox cocktails.
Check out How to Make Detox Apple Cinnamon Water by Meg Chopin on Snapguide.
You've reached the BONUS ROUND!
19. Cinnamon is good for more than just food.  Check out these last two uses of cinnamon for skin care and pest control!   Check out How to Make a DIY Anti-Acne Honey and Cinnamon Mask by Olivia Marie on Snapguide.
For a more in depth explanation of why cinnamon (and honey) is good for your skin check out this article on Always Healthy Living: Honey And Cinnamon Face Mask For Acne, Blackheads, & Glowing Skin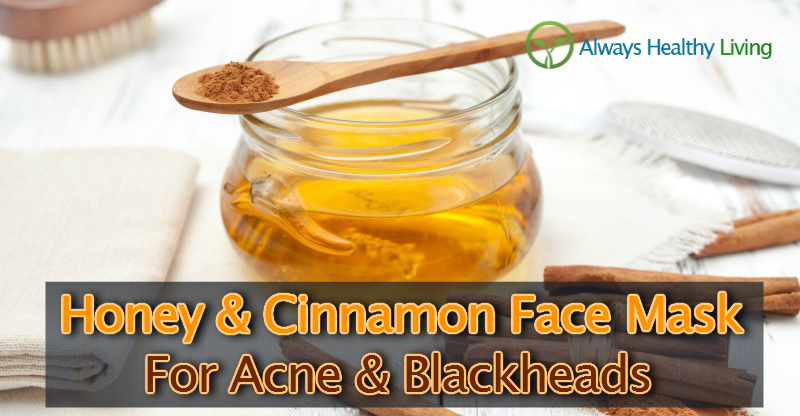 20. Get rid of ants with Cinnamon Oil
Check out How to Get Rid of Black Ants With Ceylon Cinnamon Oil by Cinnamon Vogue on Snapguide.
This post may contain affiliate links.